Top 25 Spotlight: VoxCell BioInnovations
Using 3D bioprinting to revolutionize tissue testing
VoxCell aims to provide a new platform for oncology drug screening. Their tissues are designed to mimic human-like cancer tissues that are used during drug preclinical testing. The goal with this approach is to increase the accuracy between lab data and clinical trials, decreasing the time and costs related to drug development processes. VoxCell is initially focusing on four types of cancer: breast, ovarian, lung, and prostate. The standard models will allow drug testing for chemotherapy, hormonal therapy, and radiation enhancers.
95% of oncology drugs fail to get to market. The current lab compounds produce results that don't always match when the same therapies are tested on humans. Although there have been some advances such as the use of spheroids and organoids, these models are not standard or reliable. VoxCell's ability to produce human-like tissue models that mimic the cancer environment provides a solution that addresses these key issues in the preclinical phase. This has the potential to reduce the number of animal models used during drug testing, and ultimately improve recovery for humans.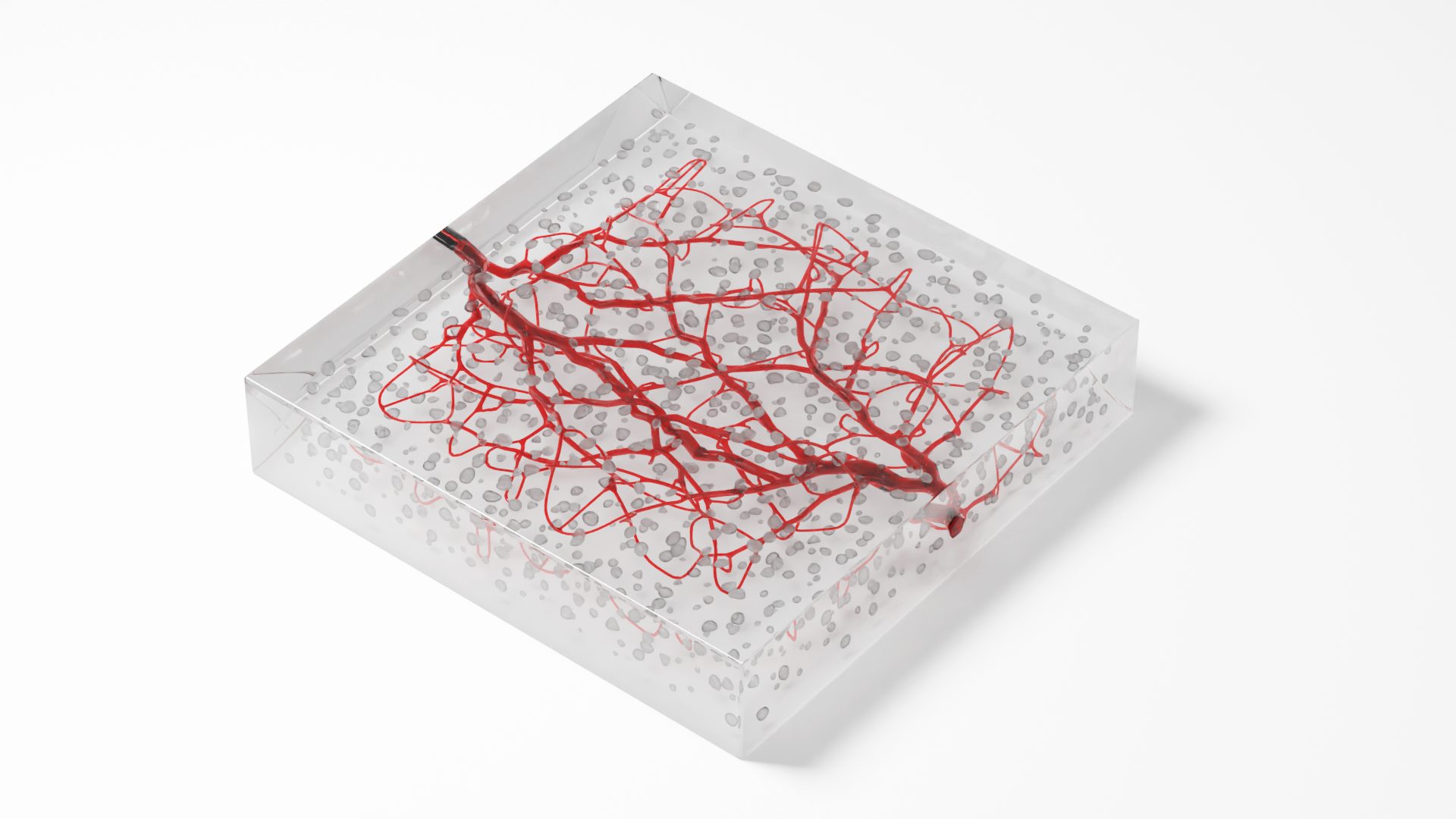 From funding and prizes to further expansion
VoxCell has already gained an impressive string of accolades, grants, and recognition. The team has presented at prestigious conferences such as BIO International Convention and Collision. They were also selected as one of the 30 companies to present at "Her story" by The51, where they won one of the top prizes. The company was also selected among the Top 10 companies in the Health Impact Investor Challenge by TELUS Pollinator Fund for Good, winning the People's Choice Award. The team received $20,000 through Desjardins GoodSpark Grant, awarded to the top 150 start-up companies in Canada.
VoxCell is made up of a highly technical team. The team has made significant strides in the development of proprietary bioinks and vascularized cancer tissue models. VoxCell is working to surround itself with the correct advisors, and wants to bring in an experienced CBO to help transition the company from R&D, to a company that is uniquely positioned to enter the bioinks market.
Drug development: a tough arena for innovation
Like many other biotech startups, VoxCell finds the established drug development process to be challenging. When asked about this, CEO Dr. Karolina Valente remarks, "we are aware that the drug development process is well-established and has not changed in years. However, there is a need for better preclinical testing tools and this need has also been illustrated by the new bill proposed in October 2021 – the FDA Modernization Act of 2021. This bill proposed the use of alternative in-vitro testing methods to animal testing, to investigate the safety and effectiveness of a drug. This is exactly what VoxCell is doing."
2022 marks the second time that VoxCell is competing in the NVBC competition. This year, they're coming in more prepared than ever. "We have a more structured business strategy this time. Since last year, we built a stronger team with multiple advisors to help us identify our consumer segments, and to narrow down the products we offer. We have a much more compelling business model this year," says Valente.
About the founder
Dr. Karolina Valente, CEO & CSO
Education: B.Sc., M.Sc. in Chemical Engineering, Ph.D. in Mechanical Engineering.
Fun Fact: I am a big cricket fan!
Original source here.